Carbon Backing For The Bill McLaren Foundation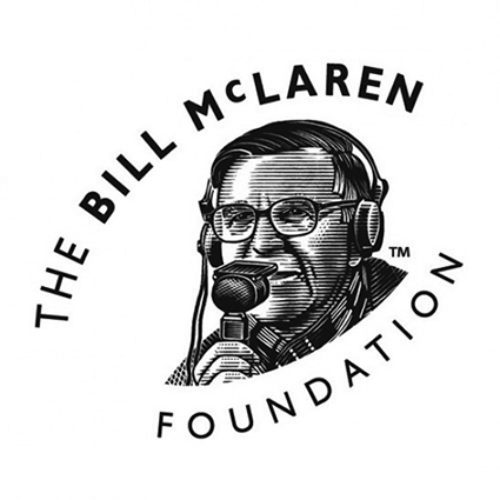 Carbon was delighted to support the latest Bill McLaren Foundation's "Voice of Rugby" dinner, along with Craneware, at Edinburgh's Prestonfield House.
It was quite an occasion on a Six Nations weekend, with the guest speakers being All Blacks legend Zinzan Brooke and South African World Cup winner Bobbie Skinstad, with Scotland's Rory Lawson handling the m/c duties.
The company is proud to be associated with various Foundation events, including the annual golf day being held at Blairgowrie Golf Club's Rosemount course on May 22 this year.
The Foundation, established in memory of a modest Scot regarded as the greatest of all sports commentators, backs rugby initiatives at home and abroad.
This year, it has again teamed-up with the highly regarded Bhubesi Pride Foundation, which has organised a seven-month project promoting rugby in nine African countries.
The Bill McLaren Foundation backed group are developing their coaching and leadership skills while gaining first-hand experience of the difference rugby can make in communities, changing the lives of others, especially children.
Richard Bennett, founder of the Bhubesi Pride Foundation, whose motto is "Unite, Empower, Inspire," said: "It is incredible seeing our Pride members engaging so effectively with children especially. Rugby is an invaluable tool for uniting communities in a fun and engaging way."
Carbon staff are taking special interest in the African project, with managing director Gordon Wilson's 18-year-old son Finlay spending five months of his gap year as part of the Bhubesi Pride Foundation coaching team.
Currently the former Strathallan 1st XV forward is in Kenya, before visits to Uganda, Tanzania, Mozambique, Malawi, Zambia, Botswana, Namibia and South Africa on a challenging adventure.
"The 'Pride' expedition involves 50 schools and community centres with around 5000 children and staff. I am part of an ever-changing group of eight volunteers," explained Finlay.
"The facilities range from sharing a bedroom with another coach to basic tents so we have packed a mosquito net, sleeping bag and groundsheet. I think I had nine different inoculations before leaving Scotland and I certainly wasn't expecting luxury!
"But I love rugby and the Bhubesi Pride project is helping promote the game and its values.
"I am already coaching people who haven't even touched a rugby ball and also working with much more experienced players."
Gordon and daughter Hannah (centre) teamed up with Alan Lawson, Zinzan Brooke, Keith Neilson of fellow sponsors Craneware, Bob Skinstad and Rory Lawson before The Bill McLaren Foundation Dinner at Prestonfield House.